​Familial Dysautonomia United Kingdom (FDUK) is a UK charity, set up over 40 years ago to help support sufferers of FD and their families.
Formally known as the Dysautonomia Society of Great Britain (DSGB) the charity strives to raise awareness of the condition in the community. Its aim is also to raise money to fund individual medical needs and requirements, as well as pay for specialised doctors to cone to London to hold clinics to assess the FD sufferers as well as guide UK doctors in the specialised expertise.
What we do
The Society supports medical research and clinical care by:
Helping to fund research into FD by scientists internationally.
Provide grants for

FD children to obtain additional therapeutic treatment, medications equipment they require, not provided by the NHS.
FD children to travel abroad to obtain expert advice, diagnosis, treatment or surgery when the same is not available in the UK.
British speech therapists, physiotherapists and other health auxiliaries to go on advanced training programs in the treatment of FD.
Travel of specialists from the Dysautonomia Centres in New York and Israel to visit and lecture to medical specialists, therapists and nurses in London.

Train UK specialists and therapists in the treatment of dysautonomia.

The Society also provides a continual flow of information to members, parents, professionals and anyone requesting medical, educational or professional information on FD.
Who we are
Main Committee:
​Trustees: Sara Landau / Anthony Landau / Bryan King
Chair: Dr. Shara Cohen
Vice-Chair: Beverley Cohen
Secretary: Simeon Cohen
Treasurers: Sara Landau & Daniel Morris
Patient Communications: Rosalind Jacobs
Marketing: Dr. Tamira King
Appeals: Dr. Jeffrey Freilich
Fundraising Administration: Jacqui Cohen
Catering: Esther Freilich
Sponsorships: Daniel Morris
Awareness: Joanna Grankin
Teen FD Ambassador: Daisy Cohen
Adult FD Ambassador: Simon Woolfson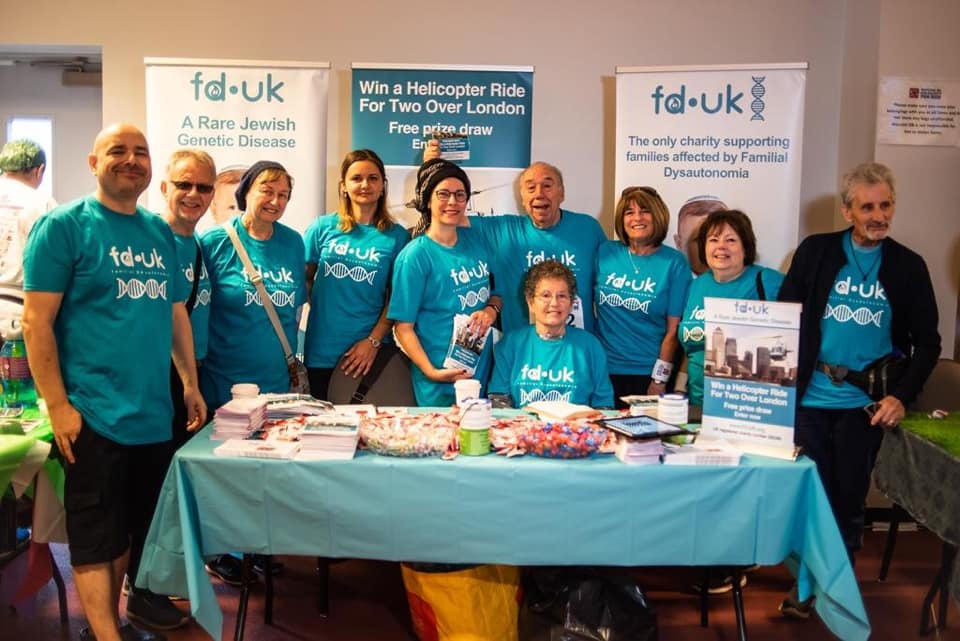 Additional Members: Ian Jacobs / James Jacobs / David Obermiester / Ian Pearl / Moshe King
​Patron Member: Lady Elaine Sacks
​Lady Sacks has been actively involved in many aspects of the Jewish Community for over 30 years. She takes a particular interest in supporting numerous charities, both Jewish and non-Jewish – including many organisations associated with Jewish education. We are especially proud of Lady Sacks support of our charity and her dedication and warmth.
​